If you are looking for a reliable Australian based supplier of Cable, Connectors, Leads, Adapters, Wiring Accessories, and Curly Cords…you found it! PROCONNECT PTY LTD.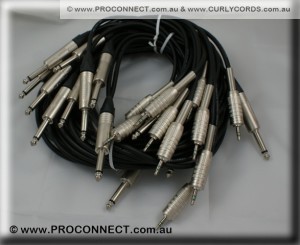 Note: We have a specialty website dedicated to our curly cords: www.CURLYCORDS.com.au We are a full time manufacturer and supplier of Cable, Connectors, Leads, Adapters, Wiring Accessories, and Curly Cords. Produced right here in our small family owned commercial facility in the Brendale Industrial Area, in Brisbane, Australia. We have been been in business since 1998 & prior to this our principle worked for a custom cable manufacturer, and was specifically involved in the custom cable assembly, & cable and connector field since 1988.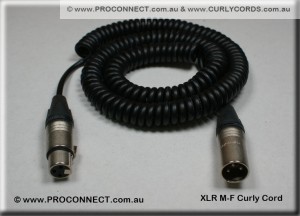 Our range is extensive. Examples Include:
Straight Cords
Curly Cords
Audio/Video cables and cords.
Custom cables and cords.
Data cable and cords.
Control cable and cords.
Single core cable and cords.
Multi core cable and cords.
Instrumentation cable and cords.
Power cable and cords.
Plug Packs
Switch Boxes
AV Extenders and Adapters
Connectors
Wiring Accessories
Examples applications include:
AV Installs
AV Hire site stock
Hand held instruments
Data collector leads
Accelerometer cords
Online systems cords
Cords for medical instruments
Microphone cords
Video camera cables
Extra long communications cords
…the list goes on….and on…and on…
Buy from an Australian Company! Note: Most of our goods are supplied to order.
Providing we have suitable raw materials available from stock, we can typically make small orders within 2 weeks. Sometimes much quicker.
For larger (Production) quantities and ongoing requirements, we recommend placing a scheduled order.
We carry many types of cable in stock, and have access to a massive range of indent cable, so we can make cords on demand. Sometimes even a single cord is O.K.
We also offer an express order service: For a surcharge we may be able to put your order to the front of the queue… with a view to producing cords in 3 working days.
We also have a limited range of cords pre-made on the shelf. (If you call over 100 configurations Limited)
For specials, and other cords where we do not have a suitable raw cable available, we will organize to have cable made specifically. Sometimes with a MOQ as low as 100 cords.
We also have an extensive range of connectors and other wiring accessories available.
In addition to our own manufactured cords, we also supply some great pre-fabricated cords as well.
We are a small, family owned business, so for prompt, personal attention, please drop us an e-mail with the details of your inquiry. Also please check out our FAQ and also please drop by our company web site at: www.PROCONNECT.com.au Please let us know how we can be of service. Best Regards Paul Scott Owner-Manager