We really want you to have a great experience with us, so of course we want you to get the right cord for the job!
That is why, although we have an extensive range, we only list a few simple items on the websites for ordering.
In the past we trialled having most of our items online, and found people sometimes ordered non-optimum cords without consultation, so we took most of the cords down from the website.
We sell to different levels of the market, so it is also in an effort to protect our dealers and resellers.
Apart from the simple cords listed for sale on the websites, we generally operate as follows:
Client sends email Inquiry (Please include as many details as possible, including applications, quantities, time table, pictures etc. The more details the better).
Clarify requirements if required
PROCONNECT provides a detailed emailed quotation which includes technical specifications and other details, including "click to order" links which takes client to our secure server for online ordering, and credit card entry. On the quote we also offer other ordering and payment methods.
Client clicks link to order
Order received at workshop
Credit card charged
Curly cord production begins
Curly cords completed, terminated if required, and dispatched.
Client receives curly cords and is very happy 🙂
On the basis of past experience, we find this method best at providing you the client, what you really want (not necessarily what you think you want) with a minimum of fuss.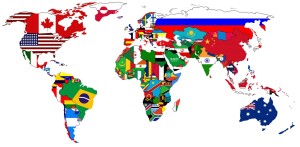 We ship our goods all over Australia and beyond!

We have deals with Australia Post, Couriers Please, ANC Couriers, TOLL and others for delivery to every state in Australia.
For international sales we use Australia Post Express Post International and mainly DHL for traceable delivery all over the world
Thank you again for the opportunity to supply you with your cables, cords, connectors, leads and accessories.
If you have any queries or would like to discuss this further I would welcome your e-mail.
I look forward to your order.
Best Regards
Paul Scott
PROCONNECT PTY LTD
www.PROCONNECT.com.au www.CurlyCords.com.au